Nautical upholstery
ATELIER DU BARON
Atelier du Baron, your passionate specialist in nautical upholstery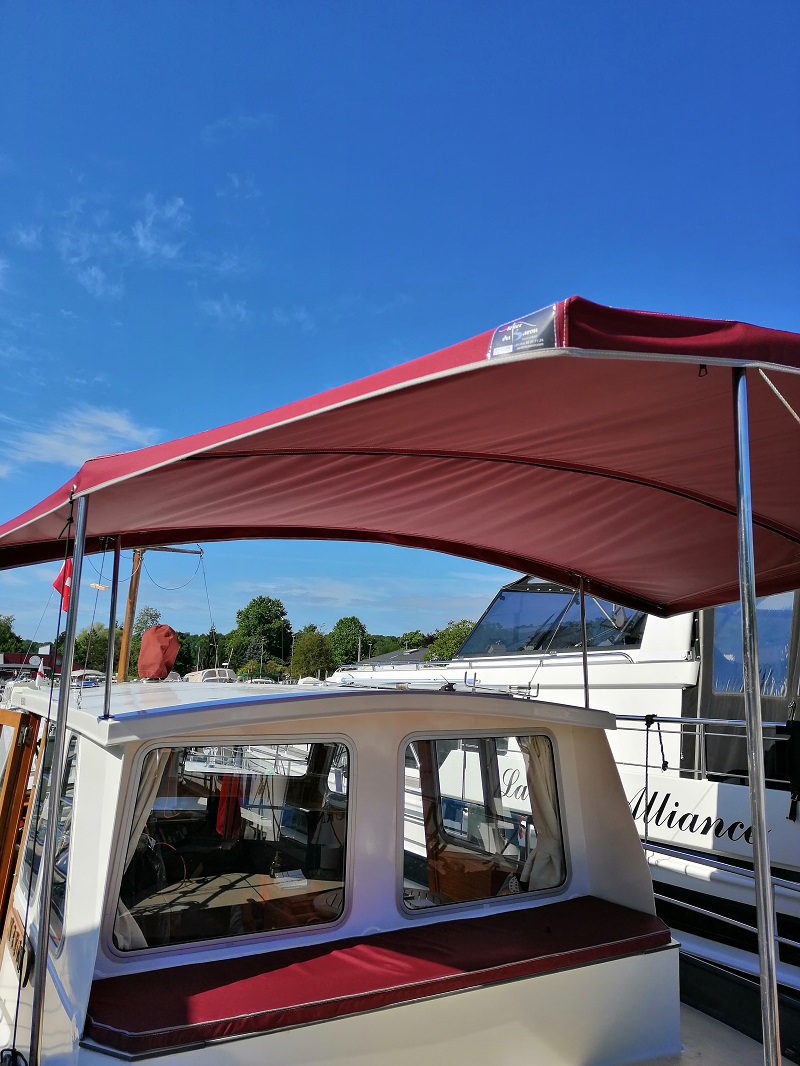 Conjuring up the natural inner beauty of your boat, here is my definite job. My purpose is to offer my support to all those who intend to fit out and reorganise the interior and or exterior of their boat. Canvas, canopy, bench seat, berth, cushion, awning along with the use of the finest materials, and with a traditional know-how, will make your boat unique.
Interior and exterior boat-fittings
Nautical saddlery is my passion. A specific branch of leather industry, this activity is not only dedicated to the interior furnishing but also to the exterior protection products like awnings, tops, canvas and comfort products such as bunks and benches. I use canvas, and leather coating to create high quality coverings combining thus, design, comfort and durability. Throughout the manufacturing process, my challenge is to match solidity, durability and aesthetics.

customized services for your boat
Whether you need interior and exterior furnishings (covers, cushion upholstery, leather benches, carpeting, etc.) or you need exterior protection (awnings, tops, biminis, sun protection ) you will be given custom-made products from my workshop.
My work, as a saddler, consists in examining your needs and expectations, in order to offer you entirely personalized solutions. Your boat is precious ! It deserves the highest quality for its manufactured equipments !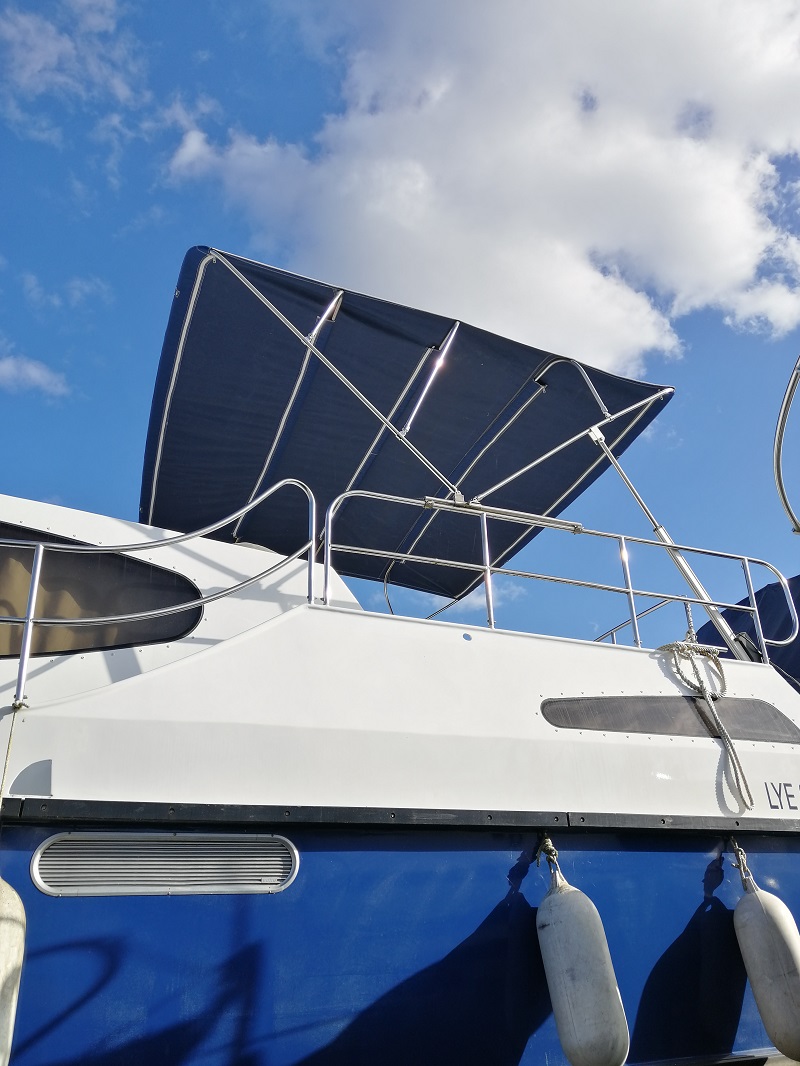 Why call upon Atelier du baron ?
I am particular about each step of the manufacturing and installation process, to bring comfort and protection to all boating fans during the practice of their activity.
At the heart of Haute-Saône, in my Vesoul workshop, this is the place where I imagine and manufacture, all the products that will embellish your boat and make her comfortable.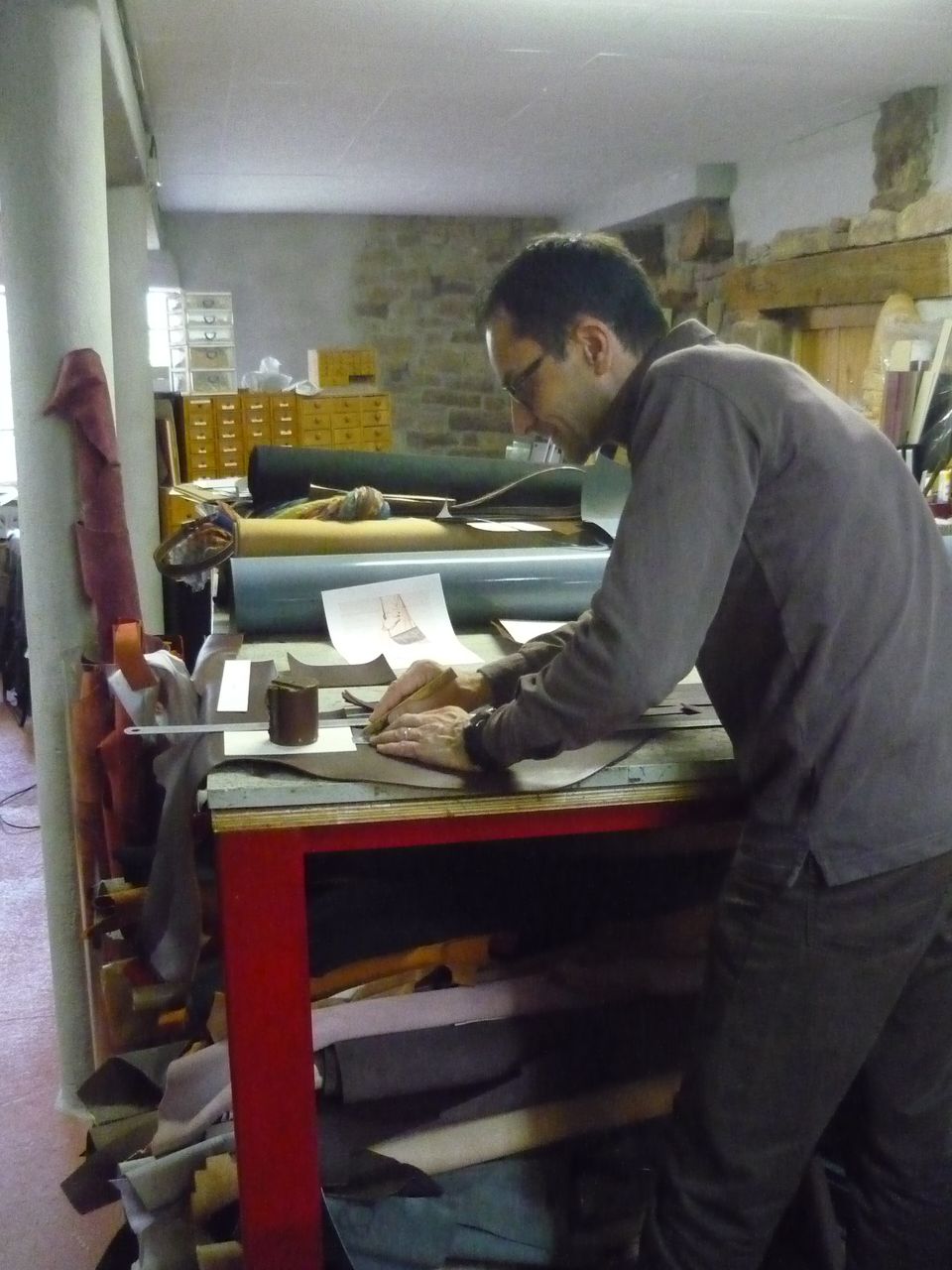 Complete service, from measuring to manufacturing 316 L stainless steel hoops along with the canvas taylored for your boat.
For a precise work, Atelier du Baron will provide you with professional advice for your upholstery design, maintenance or repair .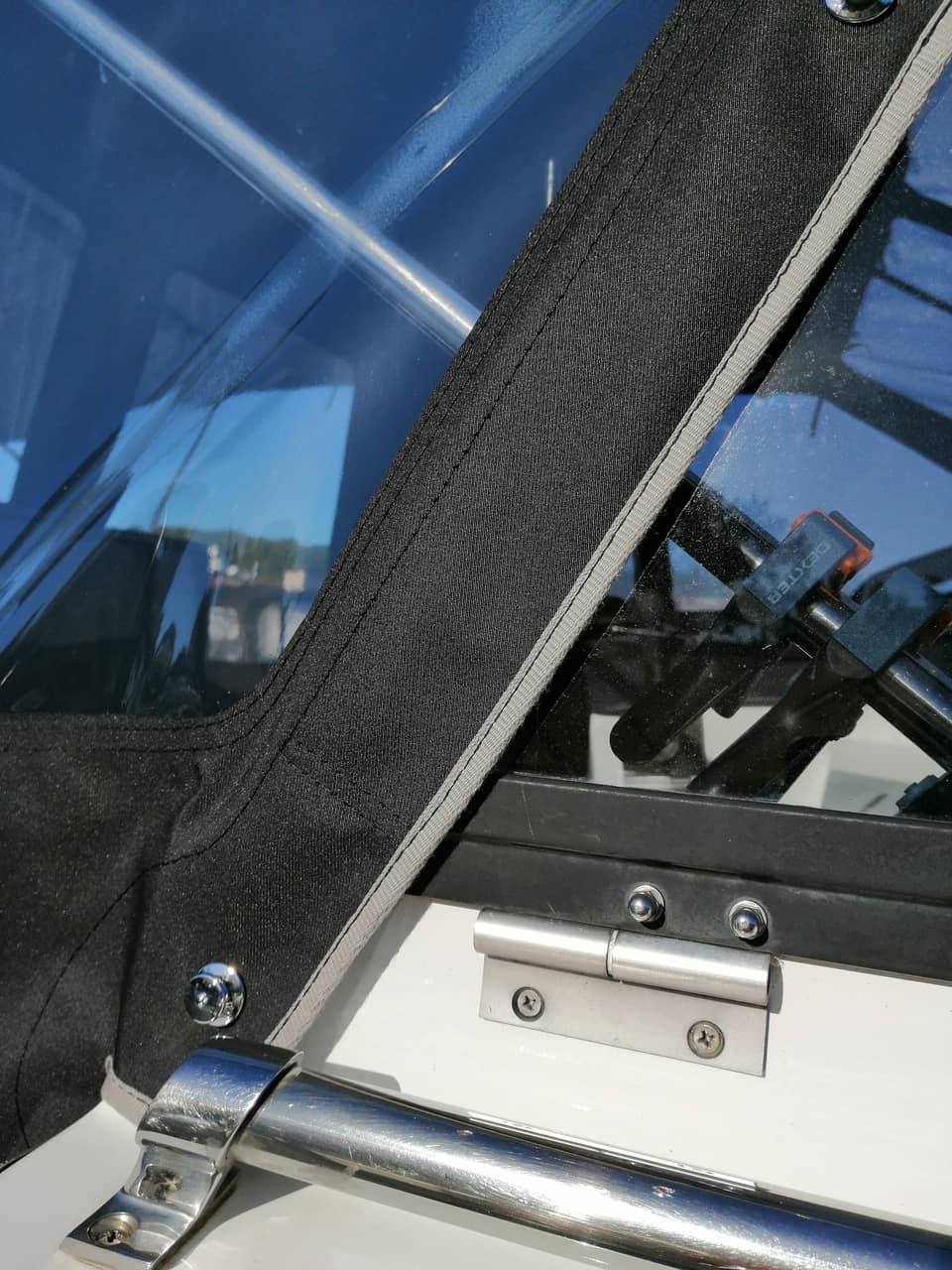 Specialized in nautical saddlery, Atelier du Baron designs and manufactures saddlery for nautical professionals and individuals.
Due to a more than 20 years' know how, with a permanent concern for aesthetics and practicality, you will benefit from my expertise and my advice for a customized work.
I will support you to choose materials and quality accessories.
I only use materials that comply with nautical regulations (ultraviolet rays resistance, mildew, rust, etc.)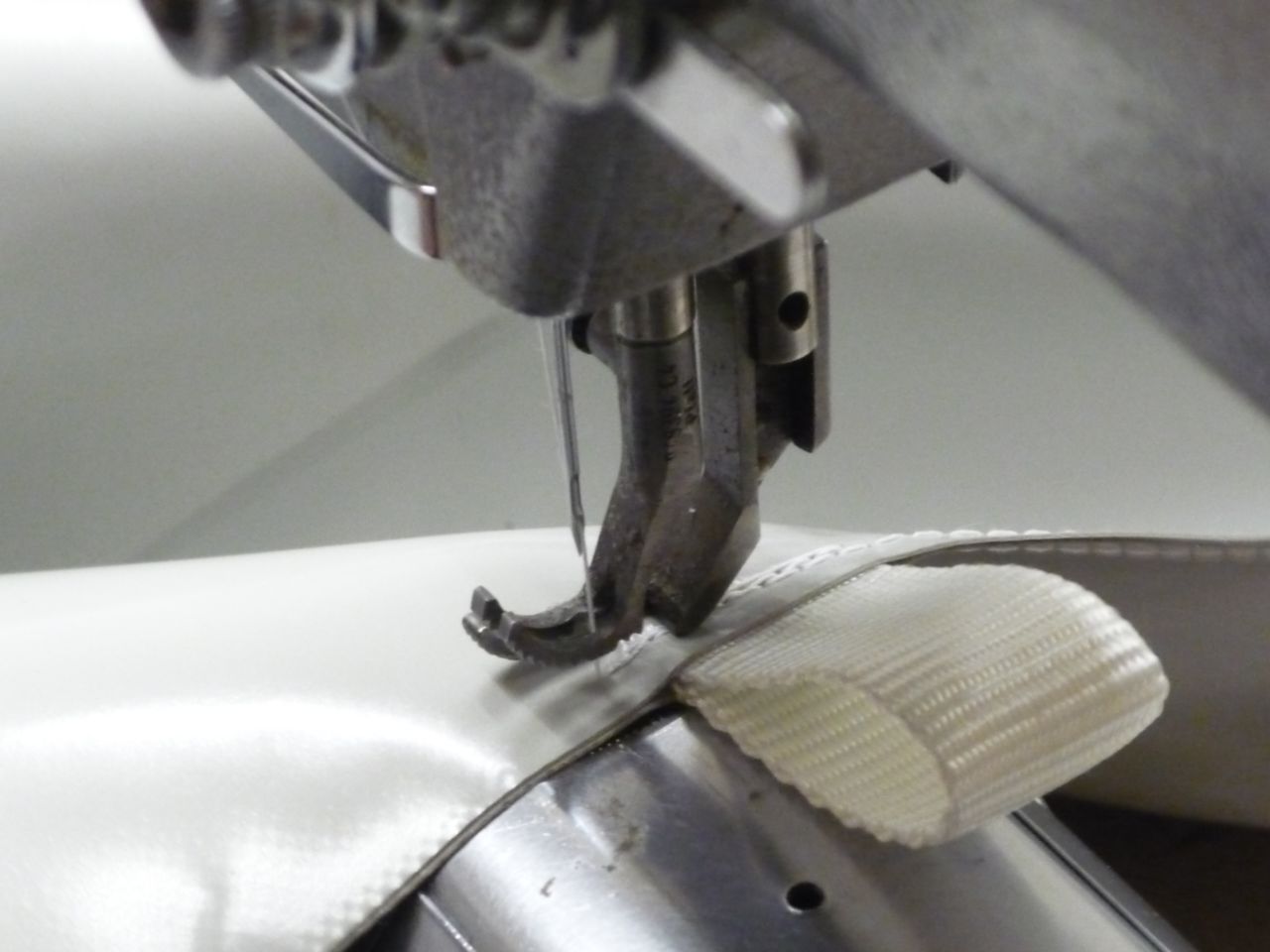 These materials are chosen among from the best brands. The interior or exterior saddlery, an essential element of the perceived quality of the boat, is of course an element of comfort, but also your visual signature.
My skills in nautical saddlery may apply for :
Do you have a project ? Please, contact me and take advantage of the support of a craftsman who is passionate about nautical saddlery. I will be able to adapt to the specificities of your boat and help you to choose materials and colours. You will also be provided with the best advice for the daily maintenance of your boat and her canvas.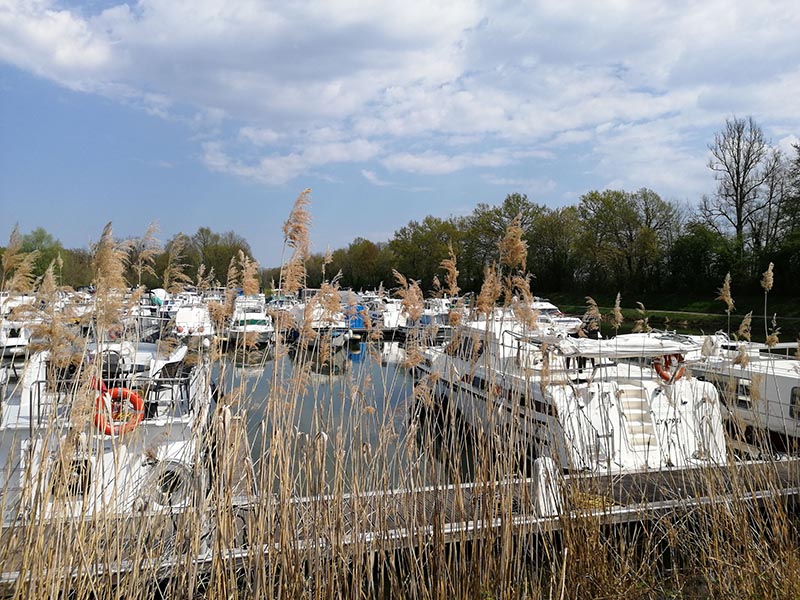 My Services consist in 100% French products manufactured in my workshop at Vesoul. They are delivered and assembled on your boat. All types of nautical saddledry works are available for you.
On the ports near my workshop in Vesoul,
on Petite Saône from Pontailler sur Saône to Corre,
on Rhône to Rhine canal from Dole to Montbéliard,
on Marne to Saône canal in Langres.
Fittings and products will be delivered and assembled on your boat.
Nautical upholstery Realisations
Your boat exterior canvas requires rigorous maintenance to ensure the best safety-level in your boating activities. I will repair all types of covers whether for outdoor, mooring, or winter purposes. I will also repair PVC covers. You can count on my know-how to repair your protective equipment in my Vesoul workshop or at the foot of your boat.